What is Dongba Hieroglyphs?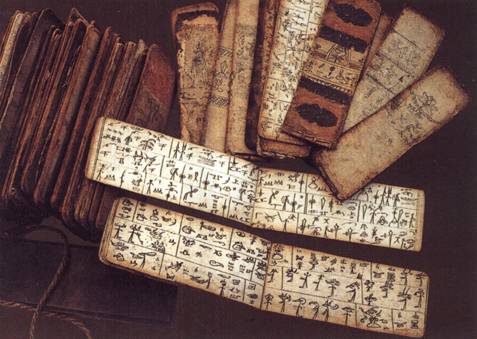 These interesting hieroglyphs depicted here are called Dongba Hieroglyphs, and represent a unique form of writing, being in fact the only hieroglyphic writing system still in use today. This writing system of hieroglyphs has been recognized by international academic and cultural circles as a most remarkable world heritage. Naxi Dongba hieroglyphs differ from Chinese characters and may be compared to Egyptian or Mayan hieroglyphs. See more...
What is Edongba?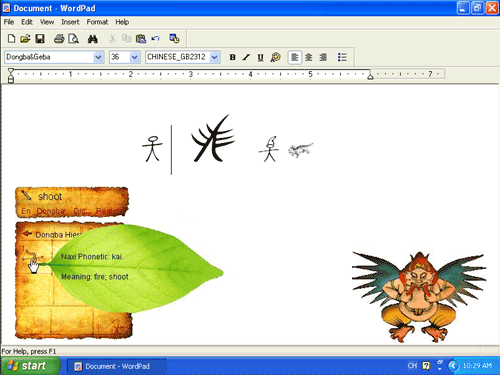 Edongba is a useful program to input Dongba hieroglyphs and Geba symbols which are Naxi's language by English meaning or by Latian alphabet for Naxi into your edit software (such as WORD,WORPAD,PHOTOSHOP,AUTOCAD...). It means anyone can use it. How it is working? See more...